Recording artist and music producer Terry Harris was born and raised in Toledo Ohio as a lover of all things music. After begging his mom for a guitar, he got one from a junk man on his street. At the age of 15 Terry proceeded to teach himself how to play guitar by listening to songs on the radio in his room everyday for two years. "I played in the dark so I could learn to play without looking at the neck of the guitar" With a wide range of influences like Prince, Marvin Gaye, Stevie Wonder, Rick James and more, Terry engulfed all of this music making for a well rounded vocabulary to choose from. Venturing out into the local music scene in the late 80s Terry played in a few bands, in church for seven years and in 2013 a return to band fun being the lead guitar player for 2016 Ohio Best Band award winner Fu5ion.
In 2019, Terry ventured into music production teaming up with phenomenal artist, producer and engineer Kevin Gregory Jr to produce the music project for DyNaM3k Music Group recording artist Louis Self with hits such as Hear and Answer Me, Show Me the Way and Heart of Stone with co-writer/co-producer credits. Terrys new debut project Mood Stabilizers is set to be released the summer of 2020 with the first single Time after Time released in May debuting on pop/rock and top forty Repost exchange charts at number 12. The new single Hello it's Me will be released 6/16/20 "to have my songs not infiltrate your moment, instead the songs can become the soundtrack for the moment that your in. Words and singing sometimes influence our thoughts too much over our own thoughts. I want the music to cause u to use your own thoughts as the words to my music. That is my mission for Heart Music"
Click the links to hear a few songs: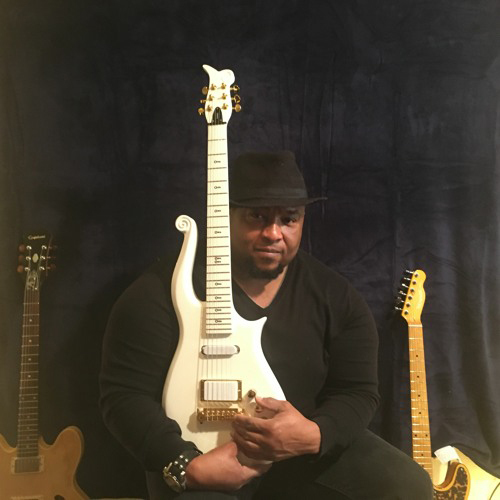 Taste the Craft is always eager to hear from you! Be sure to follow us on all our Social Media Outlets…Thank you for your valued support.
Taste The Craft Founder, Vincent Moore
How to be chosen to be featured in our Legacy Chef Video Series, an artist on Send A Vibe eCards, or a featured Taste The Craft beer "libation" comedian.

Scroll to the bottom of this page and Tap on the Keep In Touch Button for more details.