Toledo-based artist Tavia L. Ellis is best known for her songwriting and musical diversity, incorporating learned skills from various genres, and creating music that satisfies the ears of both old and new music lovers. With jazzy soundscapes and bold choruses, her music draws influence from artists like Aretha Franklin, Cleo Sol, Beyonce, Anita Baker, and Christina Aguilera.
Tavia grew up on a mixture of r&b/soul, jazz, christian, and pop music. Constantly shuffling through music, the boombox in the upstairs foyer of her childhood home featured amazing artists such as Sade, Celine Dion, Kenny G, Michael Bolton, Israel Houghton, and Whitney Houston. This birthed itself in her through her quirky sense of fashion, to the way she carries herself. Many people would say that her soul was born before her time. Tavia comes from a wide range of musical talent. Her dad writes musicals for churches, and has been involved in the entertainment side of business for as long as she can remember. Her grandpa was also an Opera singer; everytime she would visit her grandparents in Chicago, Tavia would sneak into the music room to watch him play piano and sing his old time favorite tunes.
In 2018, afer mostly just writing songs, Tavia experienced her first time in the studio, featuring in "Falling in Love" by RMG Keys. That gave her the confidence to hone down on performing and sharing more of her voice. During the year of 2019, Tavia began singing covers at open mic events which led to her releasing her first single, "Infatuation." Since then, she has been very welcomed into the local artist community, where she briefly joined a band and performed at venues around Ohio. She has also collabed with various other artists, one being her long-term friend 'NellyB the Artist' who has been her songwriting partner and lyrical brainstormer.
Tavia's current goals are to further acquire her musical stylistic abilities, release her own album, and regularly perform her songs live and uncut. She is off to a great start, having just released her latest single "Here goes Nothing." Tavia continues to build a platform where she is able to show her creativity and ability to be relatable to all, with hopes of being heard all over the world.
Click the links to hear a few of Tavia's songs:
"Here goes nothing"
"Infatuation"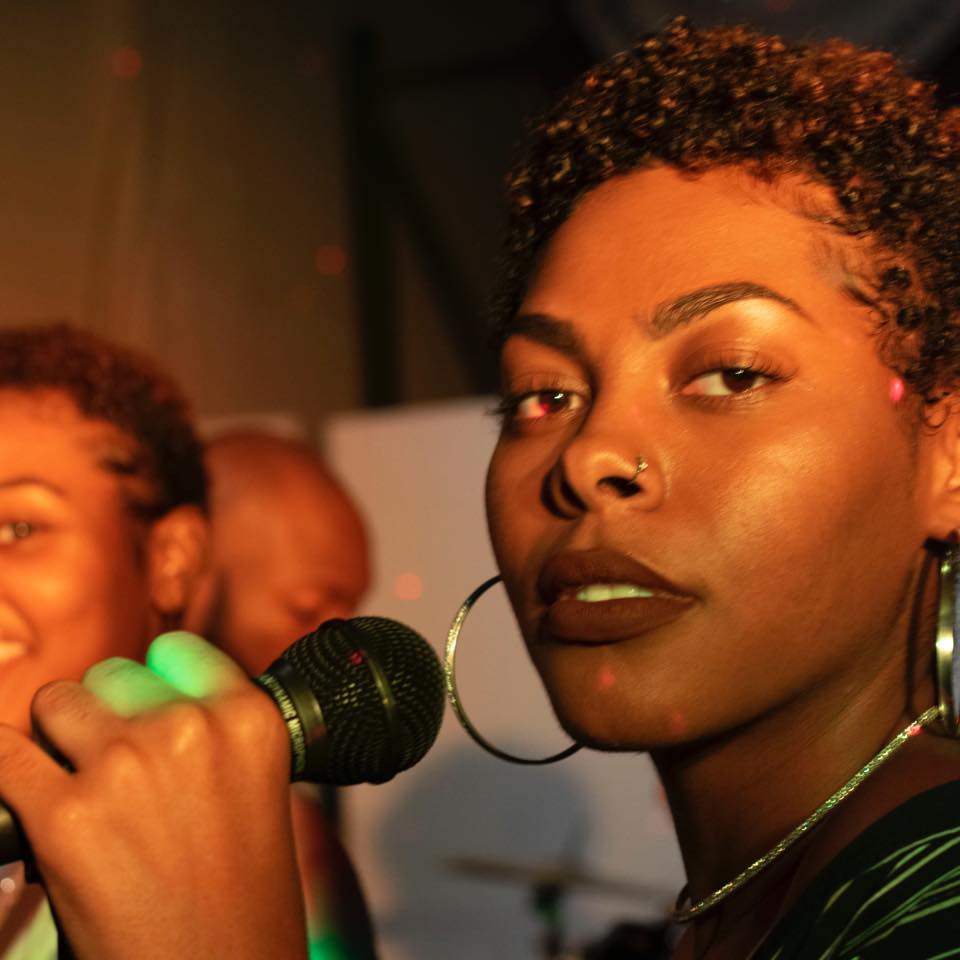 Taste the Craft is always eager to hear from you! Be sure to follow us on all our Social Media Outlets…Thank you for your valued support.
Taste The Craft Founder, Vincent Moore
How to be chosen to be featured in our Legacy Chef Video Series, an artist on Send A Vibe eCards, or a featured Taste The Craft beer "libation" comedian.

Scroll to the bottom of this page and Tap on the Keep In Touch Button for more details.